Restaurant Consultation
Building | Equipment | Design | Layout | Installation | CAD
Lance Restaurant Supply is North Myrtle Beach's leading restaurant consultant.
For over 20 years, Lance and his team have been providing the community with professional knowledge in project management, product knowledge, restaurant design, building plans, and equipment installation. From concept to opening, Lance Restaurant Supply will work with you every step of the way to make sure your project stays on time and within budget. We will make sure you have the most informed decision and up-to-date information to maximize your space.
You will be provided information on how to utilize your space effectively, and to build a user-friendly line, prep area, expo line, and complete back of house. Lance Restaurant Supply offers comprehensive restaurant consultation services in Wilmington, Myrtle Beach and Little River. Lance Restaurant Supply now offers CAD layout and Large Format Printing.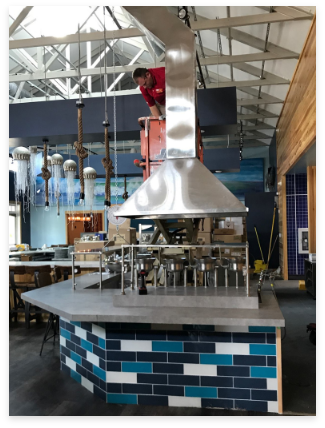 Equipment Repair & Maintenance
Lance Restaurant Supply is your trusted service expert offering not only refrigeration repair and maintenance, but also warranty repairs, service, and maintenance on any make and model of restaurant equipment.
Once we diagnose the problem, we pride ourselves on clearly communicating all of the repair options to our customers. We will try to save our customers money by providing the best long-term repair option. Regular maintenance is essential for the long-term care of your commercial restaurant equipment. We will set up a regular service schedule to prolong the life of your equipment and ensure they operate at optimal efficiency.
Save time and money with professional commercial equipment repair and maintenance service from Lance Restaurant Supply. All refrigeration repairs and installs are completed by licensed technicians.
Restaurant Equipment Services in North & South Carolina
Servicing Wilmington, Myrtle Beach, Little River and the surrounding areas with refrigeration repair!
Professional Equipment Installation
You can rely on Lance Restaurant Supply for professional equipment Installation in Horry, Georgetown, and surrounding counties as well as surrounding NC counties. It is extremely important to have commercial restaurant equipment installed by experienced professionals. If equipment is not installed correctly, manufacturer warranties can be voided if specific requirements are not followed.
You can rely on our experienced crew to get the job done right. Our technicians have thousands of hours of installation experience and professional training to ensure an expert installation. We communicate with subcontractors and management to ensure a smooth installation process. We also do complete hood installation!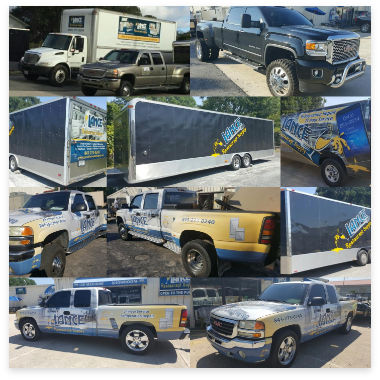 Custom Fabrication
Lance Restaurant Supply also specializes in custom fabrication of metal work for your restaurant. From Walk-In cooler floors to custom shelving, We do it all! We also offer General Welding services and have the ability to weld Aluminum and Stainless Steel. Contact Josh Yates for pricing for your project today!
Food Truck / Trailer
Are you interested in running a food truck or trailer? Not sure where to start? Look no further. We can help you with design and equipping trucks or trailers. These trailers will be equipped to YOUR specifications, with equipment catered to your business.
Lance Restaurant supply offers professional delivery for new and used restaurant equipment and supplies. From large ovens and ranges to silverware and flatware, our courteous crew will deliver your items in a timely manner. We are careful to work closely with our customers through great communication to ensure a smooth delivery and installation process. Our team will complete the process by un-crating and installing equipment for our clients.